Highlights You Don't Want to Miss at This Year's Show
Feb 24, 2023, 12:55 PM
Visitors to the OKC Fairgrounds during the first weekend of spring will be able to check off a few items on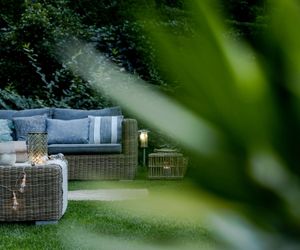 their to-do lists and get the informative head start needed to dig into their 2023 indoor and outdoor home projects with ease. From local professionals to national experts, the OKC Home + Outdoor Living Show is the place where questions are answered, tips are shared and homes and outdoor spaces are primed to shine for spring.
Ati Williams, host of HGTV's DC Flippers, will also offer her expertise as a general contractor, entrepreneur and real estate developer. She'll appear on the Fresh Ideas Stage several times to offer her take on DIY projects for your home and making sure you get the biggest bang for your buck for your home improvements.
The show will also highlight:
- Industry professionals at the Outdoor Getaways feature where inspiration abounds for people looking to create a beautiful outdoor oasis in their own backyard.
- Local experts – in addition to Ati Williams – live on the Fresh Ideas Stage all three days of the show.
- Homegrown Marketplace where guests can shop for unique home décor, specialty food, art pieces and more from local artisans and crafters.
- The Wine Village where visitors can sample the best wines from Oklahoma producers and purchase bottles to enjoy later at home.
- The new Make It! Pop Up Workshop helping guests get creative with Chalk Couture designers. Crafty visitors can take home something new that day!
- Growe Flower Truck with flowers and supplies for guests to create and purchase beautiful bouquets to keep or share.
- The Pet Plaza featuring everything for pets from tasty treats and health services to adorable outfits and accessories.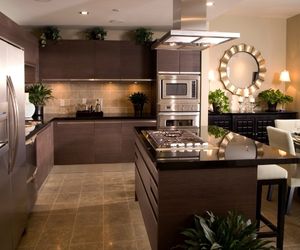 The OKC Home + Outdoor Living Show will be at the OKC Fairgrounds March 24-26 and will offer guests a myriad of ideas on everything from home renovation and improvement to inspiration for entertaining both inside and outside.
The show will be March 24-26 – Friday 12p.m. to 8 p.m., Saturday 10 a.m. to 8 p.m. and Sunday 11 a.m. to 5 p.m. in the Bennett Event Center at the OKC Fairgrounds. Adult admission is $11 at the box office or $9 when purchased online before show weekend. Children 12 and under are free with a paid adult ticket. Seniors 60+ receive discounted admission for $7 on Friday only with valid ID at the box office.
Friday is also Hero Day when active and retired military personnel and frontline workers including fire, police and healthcare workers get in the show for FREE with a valid service ID at the box office. Free admission will also be available for all Teachers on Sunday with valid ID at box office. For more information or questions about the events or tickets, visit www.homeshowokc.com or call 888-248-9751.