Sweep Away the Winter with Home + Outdoor Living's Spring Cleaning Tips
A very long Oklahoma winter is finally coming to a close! Now — as we pack up our boots and replace them with sandals — is the right time to prioritize spring cleaning. Learn the most efficient tidying tips and storage decor ideas at the Oklahoma City Home + Outdoor Living Show, March 25-27 at the OKC Fairgrounds.
Spring cleaning doesn't have to be a chore with our feature presenter, Stay Golden Organizing, of Tulsa, Oklahoma. These professional organizers add just a little magic to make your space clean, organized and stress-free. Functionality in your home can be life-changing, and their presentations on Friday-Saturday, March 25 and 26, are sure to stand out!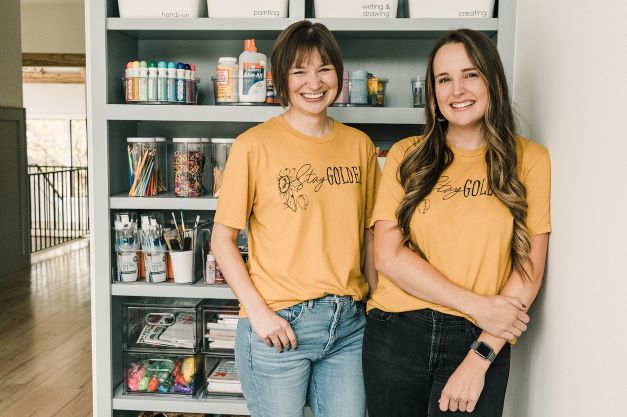 In the meantime, here are a few tricks we have learned from Stay Golden Organizing:
Color coding is EVERYTHING. Color coded labels help you assess your home inventories at a glance, and they look amazing. Don't make your system overly complicated — a few bright, sticky labels go a long way.
For the parts of your home that are always a struggle to keep tidy, (we're looking at you, play rooms) employ bins and shelves. Slide a few matching, open top containers onto a small shelf, and it's like the mess never happened.
Buy yourself a few good lazy Susans and never have to reach to the back of your cabinets again. Lazy Susans in the pantry, in the kitchen, for your cleaning products, and you'll have a simple answer for smart organization design.
Visibility is key, especially in the pantry. Use products that help you see all your pantry inventory, like stackable shelves or sliding bins. Quick visibility saves time as you plan dinner and saves money by helping you avoid purchasing items you already have.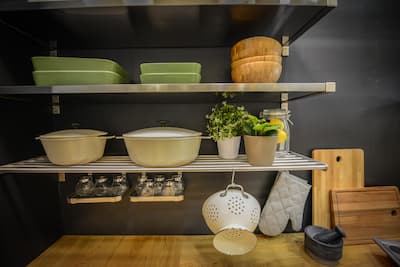 For more tips, catch live presentations in the Bennett Event Center. The show will be open Friday, 12 to 8 p.m., Saturday, 10 a.m. to 8 p.m. and Sunday, 10 a.m. to 5 p.m. Admission for adults is $10 at the box office or $8 when purchased online at homeshowokc.com. Children 12 and under are admitted for free with a paying adult. Catch you there!
Mar 14, 2022, 19:53 PM