Show Guide: This Year's Must-See Features
Mar 18, 2019, 16:27 PM
This winter may feel like it's never-ending, but The OKC Home + Outdoor Living Show will help banish those winter blues. From landscaping and gardening to remodeling and home décor, visitors to the show can kick-start their spring by visiting more than 300 vendors and experts.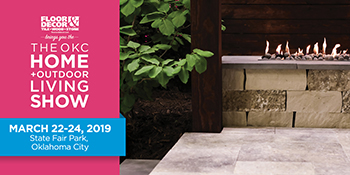 There's a lot to see at the show, but make sure to put these five features on your must-see list:
1. On the Workshop Stage, professionals and experts show you how to get started with your own DIY project. Located in the west end of the building, the stage will also feature Brett Tutor, carpenter from TLC's
Trading Spaces
, and Jeff Devlin, host of DIY Network's
Stone House Revival
.
2. Visit Camping Corner in the northwest corner of the building to find unique campsites from house tents to retro campers. Which outdoor experience matches your personality?
3. Stop by the east end of the building to see what local chefs are cooking up on the Cooking Stage. Live demonstrations and free samples are happening all weekend.
4. Stroll through the Garden Center at the west end of the building to purchase gorgeous flowers, plants and gardening accessories from the experts at Marcum's Nursery.
5. Tour Exo Designs' He Shed, She Shed feature and cast your vote for your favorite design. Find them in booth 648 and get great ideas for transforming your shed.
The OKC Home + Outdoor Living Show takes over the State Fair Park (Bennett Event Center) March 22-24. Doors are open from 12pm-9pm on Friday, 10am-9pm on Saturday, and 10am-6pm on Sunday. We can't wait to see you there!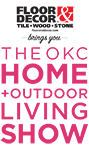 MARCH 22-24, 2019.
STATE FAIR PARK (BENNETT EVENT CENTER)