Farm to Table in Your Own Home
Mar 18, 2019, 16:03 PM
Dale and Carrie Spoonemore, developers of the app From Seed to Spoon, don't visit the grocery store as often as they used to. They've been growing their own food from their suburban backyard for several years, and their homemade recipes have never tasted so good. Dale and Carrie will share their tips for growing your own food at The OKC Home + Outdoor Living Show March 22-24. From herbs and plants to fruits and veggies, the Spoonemore's show you how easy – and tasty – growing and eating your own food can be.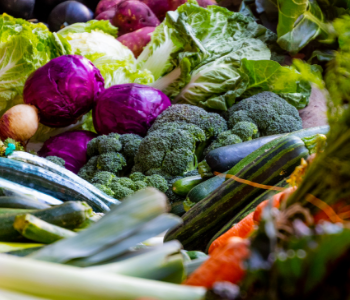 Can't wait to see them at the show? Try a recipe from the Spoonemore's own kitchen!
Garden Vegetable Stir Fry
Prep Time 10-15 minutes
Cook Time 30 minutes
Servings 8
Ingredients
Sesame or grapeseed oil
4 eggs
2 cups uncooked rice
3 cups chicken broth
1 cup soy sauce
1 lb cooked chicken
LOTS OF garden vegetables in season – as much as you want
Instructions
Step 1: Heat sesame oil in large pan.
Step 2: Break the eggs into mixing bowl and scramble.
Step 3: Add the rice into preheated pan and stir until slightly brown in color (approx. 3 min.).
Step 4: Add the chicken broth and soy sauce to the rice and cover.
Step 5: Leave aside to simmer on stove over medium heat for approximately 20 minutes.
Step 6: Slice up chosen garden veggies to small size (or utilize food processor to cut them down with less work and time).
Step 7: Heat a wok (or any large skillet) on medium-high heat with sesame oil.
Step 8: Sauté onions and garlic first, until caramelized (slightly brown), then add in all other veggies and sauté.
Step 9: Add cooked chicken to vegetable mixture to heat up.
Step 10: Once rice is finished, combine both to create the ultimate incredible stir fry and ENJOY!!
You can catch Dale and Carrie on the Cooking Stage and the Workshop Stage all weekend at The OKC Home + Outdoor Living Show. They'll also be in the Backyard Gardening feature teaching classes on how to propagate herbs to use around the house. Be sure to stop by for gardening advice and more.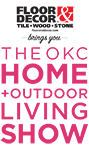 MARCH 22-24, 2019.
STATE FAIR PARK (BENNETT EVENT CENTER)