Combining Age & Beauty in Home Renovations
Mar 16, 2019, 15:41 PM
From a young age,
Jeff Devlin
began building and creating with tools and scraps of just about anything he could get his hands on. "I have always tinkered. I spent most of my early days breaking things just so I could put them back together in cool ways," he remembers.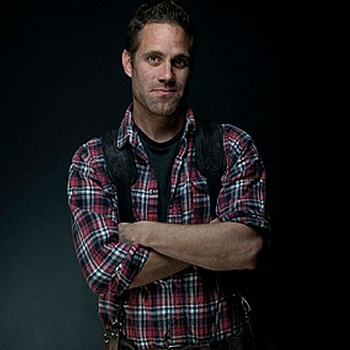 Now Jeff's days are filled with fixing things rather than tearing them apart. As the host of DIY Network's
Stone House Revival
, Jeff has turned his passion for building into full time work. He'll also share his passion and skill on the Workshop Stage at The OKC Home + Outdoor Living Show March 22-24. Show guests can see Jeff on the Workshop Stage building and painting a custom headboard with milk paint, constructing a finger joint bench and answering questions about how to add character to your home through vintage-inspired elements.
Some of the easiest ways to bring in character is to focus on your home's finishes, hardware and trim. Jeff says:
Build Your Own Doors
Doors don't have to be complicated or off-the-shelf. Simply joining weathered or reclaimed boards together with a Z-Brace easily adds charm and age to any space.
Elevate Your Walls with Wainscoting
You can buy sheets of tongue-and-groove trim or make your own with thin wood planks. Cut trim to your desired height, attach to the wall, paint or stain it and you've instantly taken your home back in time – in a good way.
Dress Up Your Doors in Vintage
Replacing the hardware on your cabinet doors is one of the easiest projects you can do to add older personality to a newer home. Look for hand-forged handles, butterfly hinges and strap hinges to add the perfect vintage touch.
Check out Jeff's expert presentations all weekend at The OKC Home + Outdoor Living Show March 22-24. You can see Jeff on the Workshop Stage at 3pm on Friday, March 22, 3pm and 6pm on Saturday, March 23, and 3pm on Sunday, March 24. Don't miss it!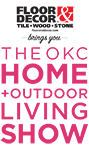 MARCH 22-24, 2019.
STATE FAIR PARK (BENNETT EVENT CENTER)