Brett Tutor's Advice for Renovations
Mar 15, 2019, 15:41 PM
If you're planning a home reno project – no matter big or small – Brett Tutor, carpenter on TLC's
Trading Spaces
, has tips to help you navigate your way through the project. Check out some of the home improvement expert's advice below.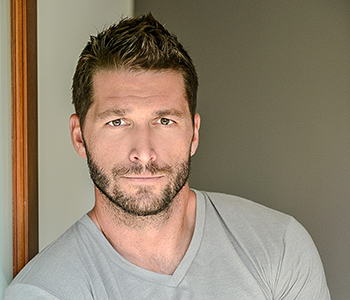 Stay on Budget
Before jumping right into a project, establish your spending limits. Most people see dramatic renovations on TV programs, but they don't understand the costs behind it. Familiarize yourself with basic costs for hired labor, tools, materials and even mistakes that will be made (mistakes and unknowns are inevitable).
Start with Paint
The perfect project for beginners is usually painting, because it's fun and less intimidating than building a structure. A fresh coat of paint can make everything look fresh and new without spending a fortune. And if you make a mistake or don't like the look, you can always start over.
Use Free Online Learning
If you don't consider yourself particularly handy, watch an online video for step-by-step instructions. The videos are usually free, and they can be a quick way to gain a new skill while renovating your space.
Learn more tips from Brett at The OKC Home + Outdoor Living Show, March 22-24 at the State Fair Park. He'll present his ideas and experiences on the Workshop Stage in the Bennett Event Center Friday and Saturday. He'll be speaking at 5pm on Friday, March 22 and 12pm and 5pm on Saturday, March 23. Don't miss it!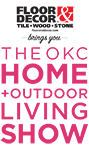 MARCH 22-24, 2019.
STATE FAIR PARK (BENNETT EVENT CENTER)