Meet Our 2018 Celebrity Guests
Mar 21, 2018, 13:02 PM
Visitors to The OKC Home + Outdoor Living Show are in for a springtime treat. More than 300 gardening, landscaping and design experts will offer inspiration and ideas at Oklahoma State Fair Park. HGTV's Chris and Peyton Lambton as well as interior designer Tyler Wisler will also take the stage to offer tips and tricks to create a welcoming backyard space that you will love all season long.
We got an inside preview of what Chris, Peyton and Tyler are digging now. Read on and visit the show to learn more.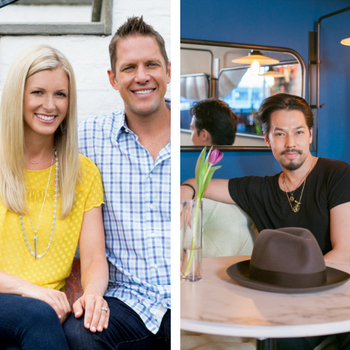 Q: Where do you go online to find inspiration?
Chris
: "There are so many places to find inspiration online. My go to places are Pinterest, Instagram and HGTV.com. All three are great places to look at photos to get ideas and inspiration for any project on your list."
Q: What are your best small space living hacks?
Peyton
: "Choose furniture that can double as storage. An ottoman with a lid can keep blankets inside and a coffee table that pulls up into a desk can help you work at home. There are so many options available to give you what you need without crowding your space."
Q: What are your best outdoor decor tips?
Tyler
: "Lighting is key! Don't just rely on hardwired lights, though. There are great flame-based options as well as battery operated lighting sources to set the mood."
Q: What are must-haves at any outdoor party you're throwing?
Chris
: "Fun family and friends, great music and good beer. That makes a great party!"
Q: What's one thing you wish every homeowner knew?
Tyler
: "No one lives in your home except for you, so don't pay attention to trends or what you think it should be. Your home should make YOU happy when you walk in the door."
So what are YOU digging? Find more of what you love at the OKC Home + Outdoor Living Show.
Grab tickets online to save $2
. All teachers will receive free admission on Friday, March 23 with a valid ID for Teachers Day. On Sunday, March 25, all active and retired military, police and firefighters will receive free admission by providing a valid service ID.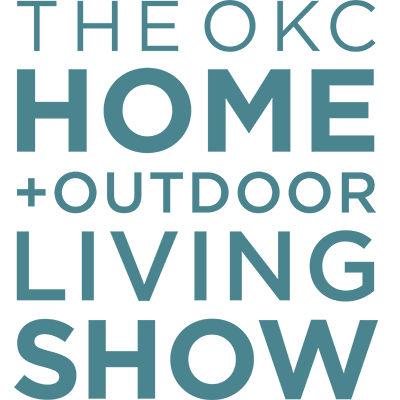 STATE FAIR PARK OF OKLAHOMA
MARCH 23-25, 2018.